In this Eleveight RS V6 review we'll look at how this all-rounder suits the beginner and whether it is a true all-rounder.
Who are Eleveight?
Eleveight is a fairly new brand to kitesurfing but was evolved out of the design team from Best Kiting, who brought great quality affordable kite gear to the market. Best went out of existence in 2017, mainly due to the accountants driving design, rather than kiters.
In the same year, Eleveight was founded by the main people in the design team.
And their brand has gone from strength to strength with proven build quality and constant innovation.
Eleveight RS V6 Review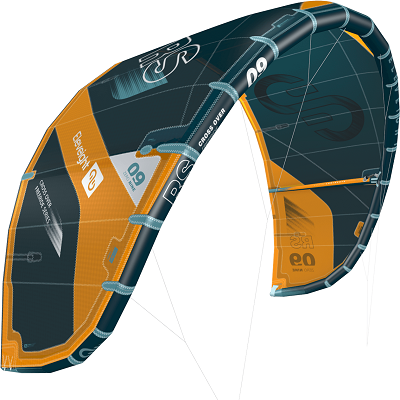 The RS is now in its sixth incarnation, the V6, and just keeps getting better.
I got the chance to try out the 8m recently in gusty, choppy conditions and I was extremely impressed!
The RS is positioned as Eleveight's all round free-style kite, but is great for beginners right through to advanced kiters.
What really impressed me was that they have managed to create a fast turning kite that also delivers easy hang-time when you send it, either for your first tentative jumps or serious big airs. It also loops easily with plenty of pull throughout the loop so that you feel confident if you're new to kiteloops.
At the same time it is very user-friendly with just enough bar-pressure so that you feel connected to the kite, without burning your forearms on a long session.
The RS is a  3-strut delta-hybrid, which gives it a great combination of turning power, easy re-launch and massive wind-range.
On the day I was using the 8m there was everything on the water from 12m (totally overpowered) to 6m, and the RS never felt as though it was about to drop out of the sky in the lulls or pull me off my feet in the gusts (unless I wanted it to).
The kite also has handy, easy to use, adjustments to make it faster turning for wave-riding or free-style. You simply remove and re-position the pig-tails for the steering lines.
Build quality is top-notch with quadruple rip-stop material throughout the main canopy so it should still look pretty crispy after some hard use.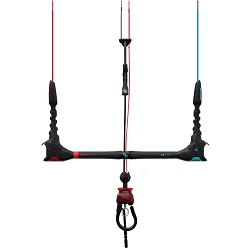 The Bar
The latest bar from Eleveight is the CS Vary, which comes in two adjustable lengths 42-50 cms and 47-55 cms. The smaller bar would suit all kite sizes up to 12m.
The bar feels comfortable and high quality whilst remaining simple to use. It features single-click re-attachment of the quick-release to make it easy to get back on the water after firing it.
Pricewise, the RS is very well-placed with the main competitors, so if you're buying a couple of kites you should save a few hundred pounds compared with other kites with similar performance and build quality.
All in all I would thoroughly recommend the RS as a kite for beginners, but equally for anyone looking for a great all round free-style kite that won't leave you wanting more of anything.